Seven spots secret spots to take your guest this holiday season.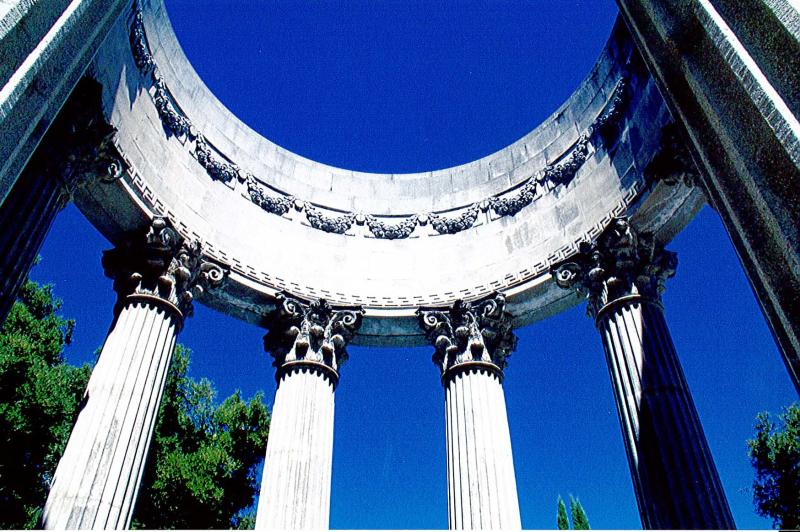 By Stephanie Fermin
1.) Sign Hill I South San Francisco
"South San Francisco, The Industrial City" – visitors and locals have seen this sign from miles away.  But, did you know there are five trails that surround this sign with almost two miles of hiking trails? Feeling adventurous?  We don't recommend it, but others have been known to bring cardboard and slide down the letters.
2.) Armstrong Brewery I South San Francisco
A brewery invisible from the street? Located in the basement of 415 Grand Avenue in the heart of downtown South San Francisco, Armstrong Brewing Company won't be a 'secret' for long. They just celebrated their first anniversary in this location. With flagship beers like 415 FOG and South City Brown, they pay homage to their local roots.
 
3.) Pulgas Water Temple I Redwood City
A little bit of Greece in the Best of the San Francisco Bay Area.  Pulgas Water Temple was designed by William Merchant. His design featured fluted columns and Corinthian capitals to reflect the architecture of ancient Greeks and Romans, whose engineering methods were used to build the new water system. It is open to the public on weekdays and available on weekends for private events.
 
4.) La Honda Winery I Redwood City
This urban winery is only open to the public once a month - December 10th for the rest of 2016. If you're lucky enough to catch one or both of these dates, you're in for a real treat. The winery is an industrial area of Redwood City, which belies the gorgeous stonework inside. It is definitely worthy of a wedding venue.

5.) Portola Discovery Site I San Mateo County
See where San Francisco Bay was first discovered by the Portola Expedition in 1769, as the group crossed over Sweeney Ridge, and for the first time, came to view one of the world's largest sheltered anchorages. From the top of Sweeney Ridge, one can see not only inland to the Bay, but north along the ocean coast as far as Point Reyes. No structures are on the site, nor are any in the immediate vicinity. The actual peak is located in the town of Pacifica, but the trail connects to San Bruno.
 
6.) Alpacas by the Sea I Montara
Ever wanted to own an alpaca? Here is your chance! Alpacas by the Sea has been breeding and selling Alpacas for almost 25 years. If you're not interested in purchasing one, you may still visit. They welcome visitors from all over, and if you're lucky they might offer you a glass of wine at the end of the day!  
 
7.) Electric Boat Cruise I Foster City Lagoon
Did you know you can rent a boat and cruise along Foster City lagoon? You do now!  Have lunch or dinner on the boat and really impress family or friends.  With no training necessary, you can rent an electric Duffy boat from Edgewater Marine and cruise the lagoon at a max speed of five miles an hour. Don't let that slow speed fool you—when you're a novice driver, you'll feel like you're piloting a speed boat!