Planning on going out for dinner? Well, nothing beats having a great view while enjoying a delicious meal with family and friends.  Our destination offers numerous options for visitors to enjoy a lunch or dinner overlooking the San Francisco Bay, Pacific Ocean or scenic lagoons. And, with "Restaurant Week" coming up very soon, we thought you might want a list of some restaurants with a beautiful view - in order to make your dining experience an unforgettable one!

Bayfront Views
 
AC Waterfront Lounge
Where: Oyster Point, South San Francisco
This lounge overlooking the San Francisco Bay is located inside the brand-new AC Hotel San Francisco Airport/Oyster Point Waterfront and it's open to the public for lunch and dinner. AC Waterfront Lounge's menu features a variety of Spanish inspired entrees and shareable plates. The lounge also has a full-bar featuring craft and signature cocktails, such as their Karl the Fog cocktail, local beer and wine selections. You can order appetizers at the bar with a menu focused on Spanish tapas. So, if you happen to be in "South City", make a reservation at the AC Waterfront Lounge for a nice dinner or drink (or both) and enjoy a wonderful Bayfront view.




Photos courtesy of the AC Hotel San Francisco Airport/Oyster Point Waterfront
 
Kincaid's
Where: Burlingame, CA
If you happen to be near the San Francisco International Airport, then Kincaid's is a must! Located right next to the San Francisco Bay, this restaurant offers a beautiful setting accompanied by delicious classic American food. Kincaid's menu  features a little something for everyone and it's a restaurant for any occasion. If you're just looking for a snack, they have you covered with their weekly Happy Hour and extensive wine selections. We highly recommend the exquisite oven roasted crab & artichoke dip!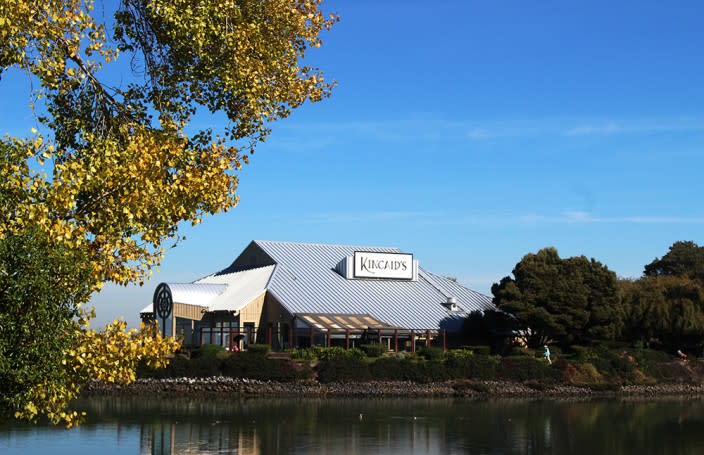 The Fish Market
Where: San Mateo, CA
Located alongside a quiet lagoon, The Fish Market in San Mateo features a tranquil vibe while serving fresh, locally-sourced seafood. The Fish Market's menu features popular seafood items such as California Rolls, and Mesquite Grilled Fish. This lovely restaurant also features a full-service cocktail bar – with daily happy hours - a lounge area, and a popular oyster bar.  In addition, one can also purchase fresh fish directly from their retail market. The Fish Market has been a dining destination for Bay Area residents since 1982 and is a great choice for dining when you come to visit San Mateo County!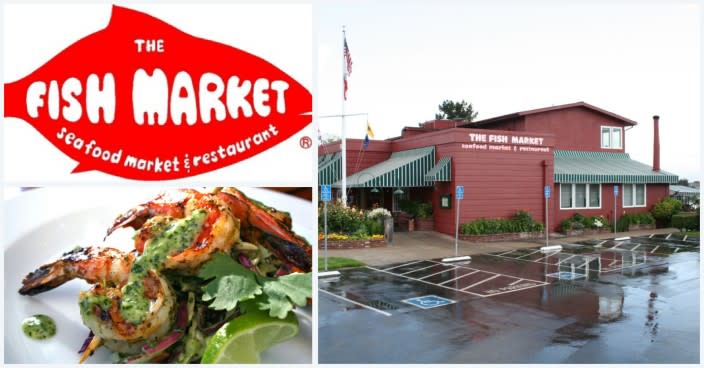 Photos courtesy of The Fish Market - San Mateo
 
---

Oceanfront Views
 
La Costanera
Where: Montara, CA
Perched on Montara Beach overlooking the Pacific Ocean, La Costanera is a Peruvian restaurant that offers great oceanfront views while serving coastal cuisine of Latin America.  La Costanera's menu is created by renowned Chef Carlos Altamirano, featuring authentic Peruvian dishes such as the world-famous Ceviche Peruano, the savory Pollo Salvage, and the popular Lomo Saltado. The restaurant also features a full bar with domestic and imported Peruvian beer, wine and, of course, Pisco Sour – a classic Peruvian cocktail. Therefore, if you happen to be driving down HWY 1 and start feeling hungry, then make sure to stop at La Costanera!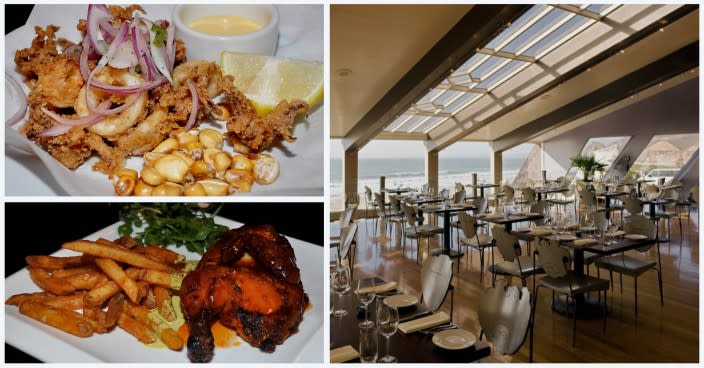 Photos courtesy of La Costanera


Sam's Chowder House
Where: Half Moon Bay, CA
Nestled on a cliff overlooking the Pacific Ocean in Half Moon Bay, Sam's offers true oceanfront dining, stunning sunsets, and fresh local seafood. The restaurant's famous Lobster Rolls were selected by the Food Editor as one of the five "Best Sandwiches in America" and are a must when visiting Half Moon Bay. Sam's menu also features other dishes such as their New England clam chowder or an enormous Seafood Paella.   Happy Hours are Monday-Friday from 5:00pm – 7:00pm and there is live music on Fridays & Saturdays. While visiting beautiful Half Moon Bay, keep Sam's in mind and watch the crashing surf by a fireplace, dine outside under a cozy heat lamp, or settle into an Adirondack chair with a view.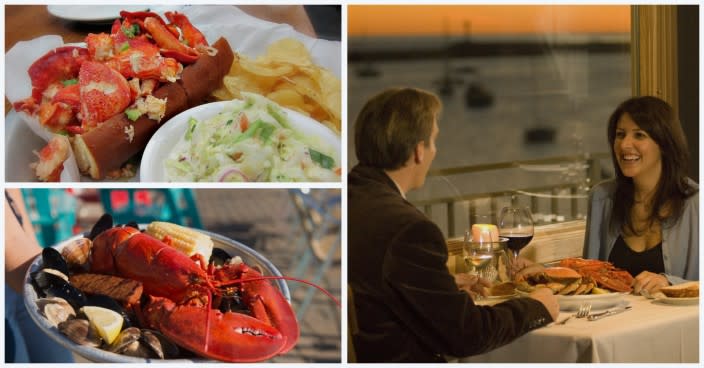 Photos courtesy of Sam's Chowder House


Navio
Where: Half Moon Bay
Lastly, Navio is the refined seafood restaurant at The Ritz-Carlton, Half Moon Bay. This elegant restaurant combines our county's local coastal flavors with fresh textures and savory accompaniments. The restaurant faces the gorgeous Half Moon Bay Golf Links and the Pacific Ocean, both offering a very relaxed atmosphere. Navio is open daily for breakfast, Wednesday through Sunday for dinner and Saturday and Sunday for weekend brunch.  Navio's exquisite menu features delicious dishes such as Mount Lassen Trout, Diver Scallops and flavorful Pumpkin Soup!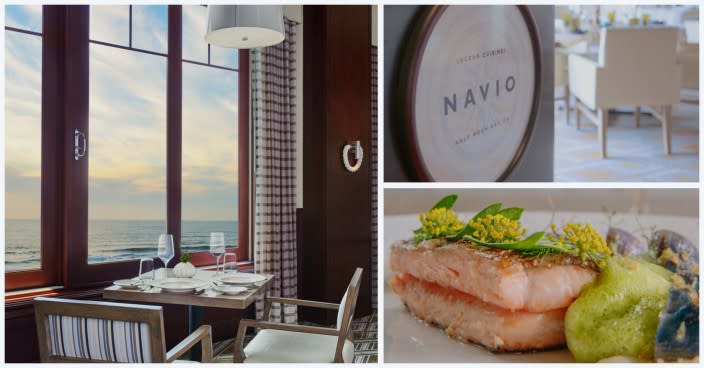 Photos courtesy of The Ritz-Carlton, Half Moon Bay
 

If you enjoyed this list, keep an eye out for Part 2. We will be featuring other additional restaurants soon!

 
See all that San Mateo County/Silicon Valley has to offer! Check out our digital visitor guide or order a printed version today and start planning your trip!