As some may know, September is California Wine Month! All month long, the entire state celebrates the annual harvest season with special events, wine tastings, classes, and more. One may immediately think "Wine Country", but San Mateo County and Silicon Valley is home to numerous, award-winning wineries. Therefore, in honor of California Wine Month, we'd like to take the opportunity to let you know a little more about our local San Mateo County wineries and inspire you to come for a wine-filled visit!

Barterra Winery
Where: Half Moon Bay, CA
This month, Barterra Winery is offering specials on its award-winning 2009 and 2010 Cabernet Sauvignon wines. Normally priced at $135/bottle, during wine month they are featured at $999/case, more than 35% savings! The winery is also offering a 10% additional discount on their Sauvignon Blanc and Zinfandel bottles. Oh, by the way, Barterra Winery is also being featured for wine tastings at the Beach House Hotel on September 15, 17, and 24. They will be pouring their Viognier, 2017 Pinot Noir, and 2017 Wanderlust Red Wine Blend.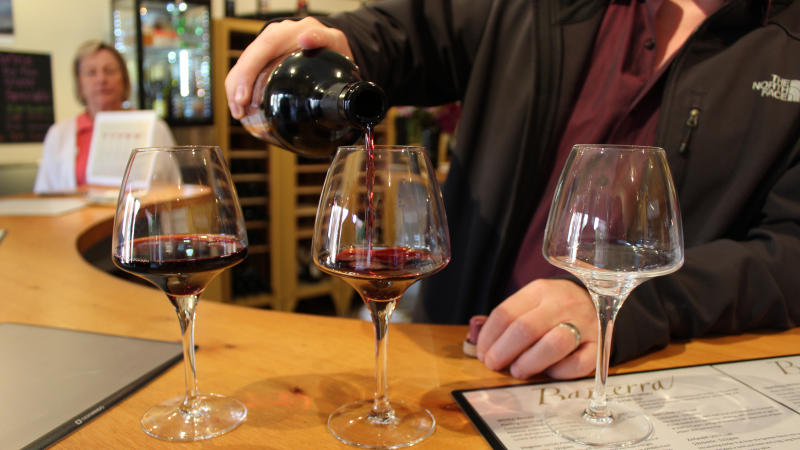 Barterra Winery in Half Moon Bay, CA

Old County Cellars
Where: San Carlos, CA

Old County Cellars will open for outdoor services on Saturday, September 12! They will have four tables for guests to enjoy on a first-come-first-serve basis. The indoor counter will also be available for you to pick up your favorite wines. Old County Cellars is also offering 10% off mixed cases of wine! Visit their website to order their wines online and become a club member.

Russian Ridge Winery
Where: San Carlos, CA
Russian Ridge Winery is offering a Mystery Case sale! This case will sell for $250 and will include 2 bottles of their award-winning flagship wines and an assortment of other popular bottles.

Flying Suitcase Wines
Where: San Carlos, CA
In honor of California Wine Month, Flying Suitcase Wines will be offering Non-Wine Club members a chance to taste their wines with the benefit of the wine club discount! Purchase 3 bottles of your choice on their website and receive the "Wine Club" discount of 15% with promo code WINEMONTH15. If you like the wines, then join the club! Wine club members may enjoy a 30% discount on wine cases until the tasting room re-opens (normal club case discount 25%). The offer is valid throughout September and you must join the club for one year or incur a cancellation fee. In addition, Flying Suitcase Wines are open every Saturday from 2-4 pm & Sundays from 12-4 pm (San Carlos Farmers' Market Day) for curbside pick up!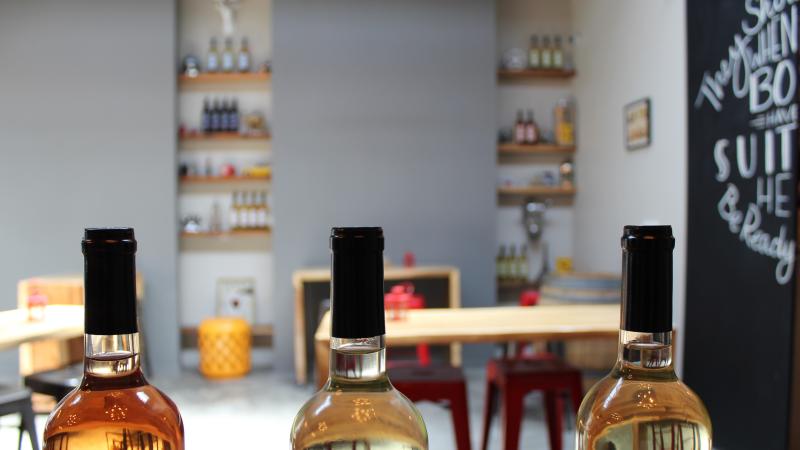 Flying Suitcase Wines in San Carlos, CA

La Nebbia Winery
Where: Half Moon Bay, CA
On Saturday, September 12th, La Nebbia Winery is celebrating Barrel to Bottle Day! The event will feature their 2017 Mendocino Sangiovese at $9/bottle for pre-orders or day-of-purchases. Reservations are required that day, so please make your reservations online. Additionally, they are offering Live Music outdoors! Saturday, September 12 will be Scott Holiday to perform classic covers, September 13, 18, and 27 will be Mike McCall playing Spanish guitar and September 20 will be Mark Kostrzewa.

La Nebbia is also using California Wine Month as an opportunity to give back to those affected by the wildfires. All month long, purchase a Fire Relief 6-pack (3 Red & 3 White wines) and 25% will be donated directly to Firefighter, evacuees, and large animal displacement. Lastly, you can also participate in the "Taste of the Coast" fundraiser for Senior Coastsiders and enjoy 15% off La Nebbia wines.

San Francisco Wine School
Where: South San Francisco, CA
Our friends over at the San Francisco Wine School are celebrating California Wine Month by hosting a virtual event specifying trends in California wine! Our state grows over 100 different wine grape varieties and accounts for over 80 percent of American wine production. However, our wine landscape is constantly changing! Tune in with Master Sommelier David Glancy for a unique eight wine virtual tasting seminar on September 18th at 6 pm! For more event information click here. Can't make the virtual class? No problem! Check out some of their educational videos on their website.

EVEN MORE WINE!

A Grape in the Fog
Where: Pacifica
A Grape in the Fog is offering plenty of fun activities to celebrate California Wine Month! The Foggy Grape Society Wine Club September pick-up is on Saturday, September 19th  from 2-5 pm. This will include in-person tastings, by appointment. Additionally, they are offering Virtual Wine Tastings featuring their September wine club selection, on Sunday, September 20th at 2 pm on Instagram Live (@agrapeinthefog)! Every Wednesday from 3-8 pm is their Wine & Dine Wednesday gourmet dinner, available for outdoor dining and pick-up. Their patio hours are Wed-Fri from 4-8 pm and Sat-Sun from 2-8 pm. 

Vina Enoteca
Where: Palo Alto

September Wine Club has arrived at Vina Enoteca! This wine club uniquely captures the complex, diverse and outstanding wines from Italy. Each bottle of fine wine is carefully handpicked to enrich your palate! When you become a member of the Vina Wine Club family, you are invited to join their exclusive virtual wine classes where they dive into tasting profiles, get to know individual vineyards, and explore the winemaking process. Join the club here!

7 Mile House
Where: Brisbane

7 Mile House is offering BOGO Wine for CA Wine Month! Buy one bottle and get a complimentary bottle only this month. Use promo code "WINEMONTH" while ordering. Only available for pickup or delivery on 7milehouse.com. 

Oceano Hotel & Spa
Where: Half Moon Bay

The Oceano Hotel & Spa is offering their special $249 rate for their Deluxe Ocean View Suites which includes a bottle of California Wine at check-in!

Don't feel comfortable venturing out at this time? No worries! Many San Mateo County wineries are offering delivery and curbside pickup options making it easier to participate and enjoy from home!
 
---

See what else is happening in San Mateo County/Silicon Valley! Check out our digital Visitors Guide or order a printed version today, and start planning your trip!