San Mateo County/Silicon Valley always knows how to get in the holiday spirit! Check out some picture-worthy holiday locations in the area that are sure to transform your social media into a holiday aesthetic.
Four Seasons Après Winter Lounge
Want to go to Lake Tahoe for the holidays but couldn't fit it in your schedule? Luckily for you, the Four Seasons Hotel Silicon Valley has transformed its restaurant, Quattro, into a winter wonderland. Through January 5, experience a simulated cozy mountainside retreat and a nightly snowfall every hour in East Palo Alto. Enjoy a winter-themed menu with delicious treats such as cheese fondue and s'mores. A special winter cocktail menu is also available that includes spiked hot cocoa, mountainside mulled wine and more. Click here to see the schedule of movies being played on a screen. You may also reserve a semi-private chalet, which includes a fire pit, a personal TV to watch the featured movie, blankets, and pillows.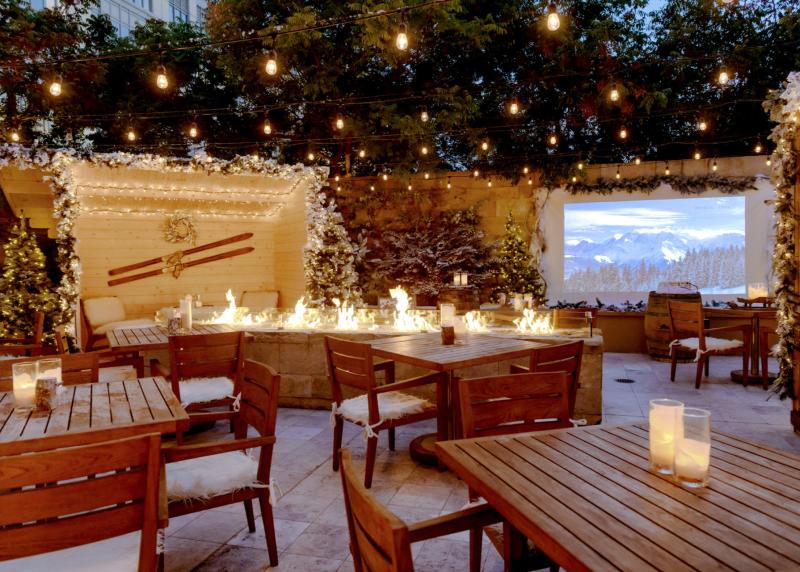 Après Winter Lounge at the Four Seasons Silicon Valley - Photo by Four Seasons Silicon Valley

Holidays at Filoli
At Holidays at Filoli, the beautiful seasonal décor and plenty of events will get you in the holiday spirit! From November 23 to December 30, see the beautiful garden transformed into a holiday celebration. The biggest holiday attraction at Filoli is their dried flower tree. Year-round, the gardeners pick different flowers from the garden and, when dried, they form a holiday tree for display. Filoli is also hosting an Artisan Market, Holiday Teas, Santa Saturdays, Decadence Nights, and a Solstice Celebration. The garden will be open until 8:00 PM so you may enjoy the evening with holiday lights in the garden, live performances, hot chocolate, and a wine bar!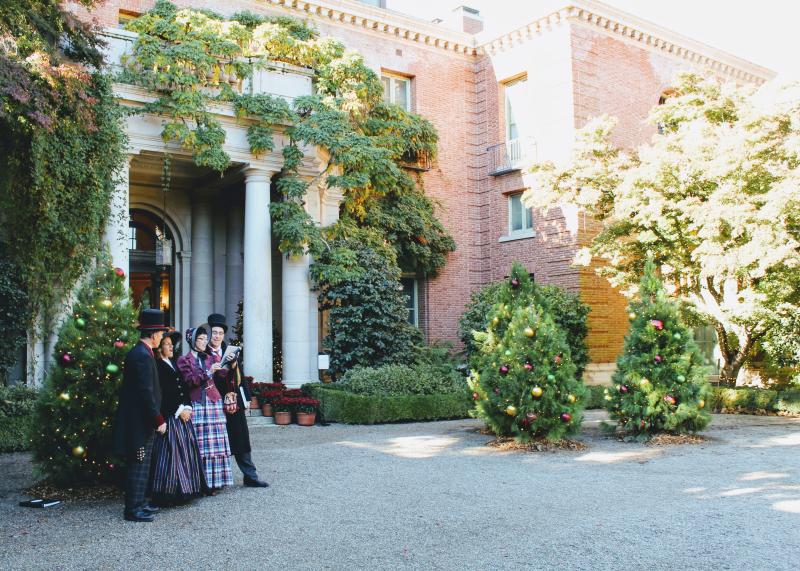 Holidays at Filoli - Photo by Juan Camero
San Carlos Christmas Lane
Have you visited San Carlos' Christmas Tree Lane? If not, you are missing out! The 1900 block of Eucalyptus Avenue transforms into a holiday light paradise until midnight on December 25. These homes deck their houses and front yards with amazing holiday displays and a plethora of twinkling holiday lights. Each home decorates with a unique theme – there's even a replica of the tree from the "How the Grinch Stole Christmas" movie! Children may send letters to Santa in a bright red, festive mailbox. Be prepared for crowds of people and a lot of cars, as this street is the place to be during the holidays.



San Carlos Christmas Lane - Photo by Kat Savin

Christmas at Kohl Mansion
Kohl Mansion is getting a Victorian Holiday makeover! From 5:00 -9:00 PM on Wednesday, December 4, the public is invited to a holiday Christmas boutique at the mansion. There will be over 65 vendors selling holiday gifts, jewelry, clothing, and gourmet food and candy. The mansion will be decorated with thousands of twinkling lights and classic Christmas décor. Tickets are $10 and may be purchased at the door.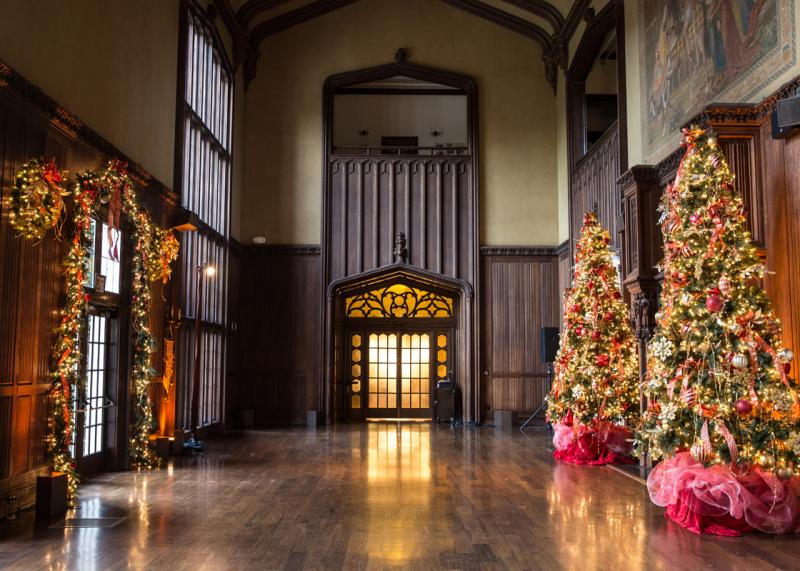 Christmas at Kohl Mansion - Photo by Kohl Mansion

Harbor Boat Lighting
Want something a little different than houses decorated for the holidays? The Pillar Point Harbor Lighted Boat Festival returns December 14 from 6:00 – 8:00 PM. Stroll along the harbor and enjoys beautifully festive boats covered in holiday lights and décor all throughout December. The contest will be held on the 14th, where the best-decorated boat will win a prize!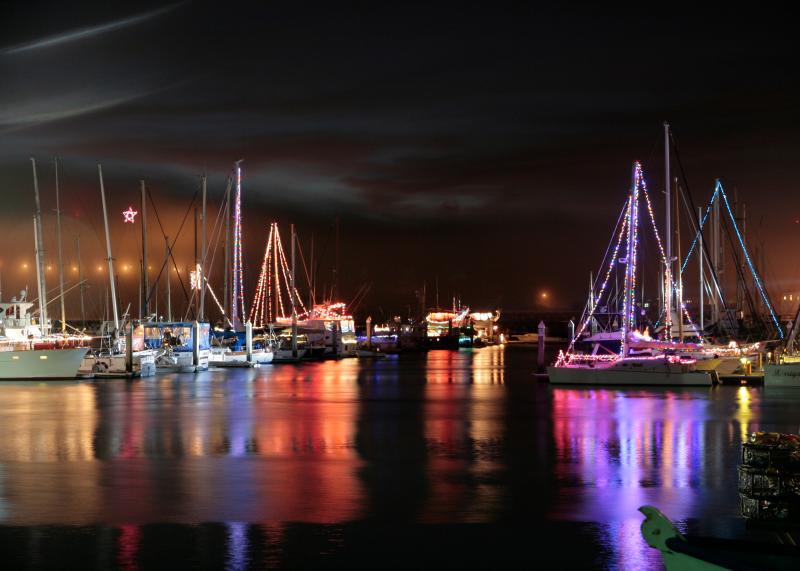 Half Moon Bay's Boat Lighting - Photo by SpringMountainGallery.com

Ice Skating
The holiday fun doesn't end there! San Mateo County/Silicon Valley has two outdoor skating rinks open to the public. Check them out below:
San Mateo On Ice! - San Mateo's Central Park has been transformed into an outdoor ice skating rink through January 12. The rink is open every day, morning and night, and tickets may be purchased here or at the rink.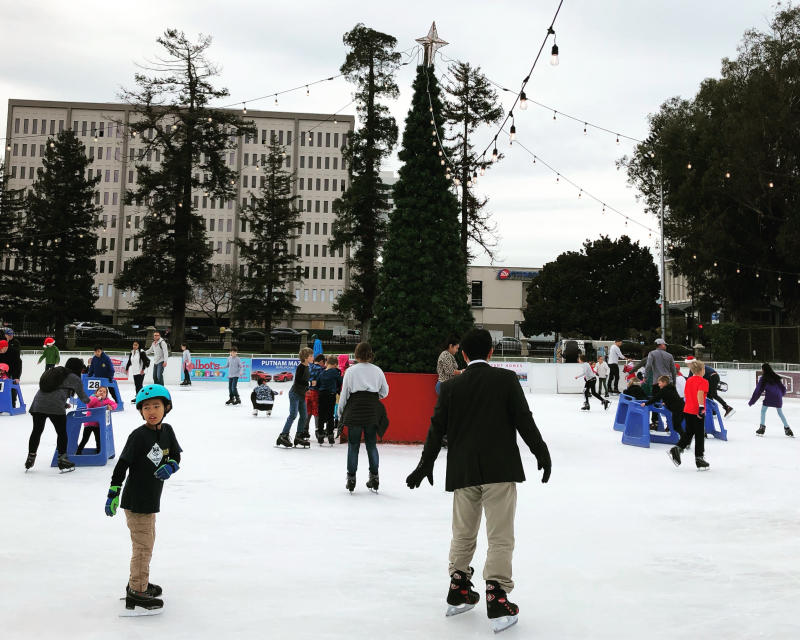 San Mateo on Ice! - Photo by San Mateo on Ice!

Winter Lodge in Palo Alto - Get ready for an outdoor ice skating experience like no other! The Winter Lodge in Palo Alto transforms into a holiday ice retreat! Click here to see the ice rink holiday schedule.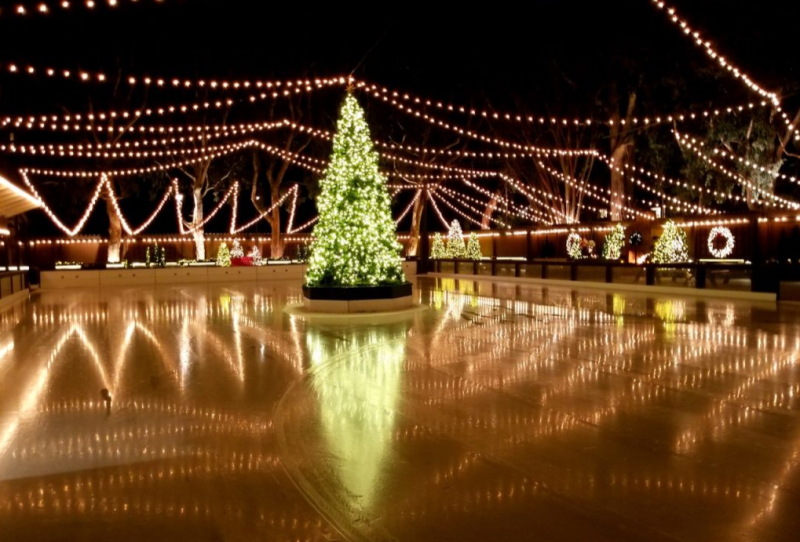 Palo Alto's Winter Lodge by Surina DeBeer

Main photo provided courtesy of Filoli by Drew Altizer Photography.


See all that San Mateo County/Silicon Valley has to offer! Order a visitor guide today and start planning your trip!