But many ask:  What exactly IS Mavericks?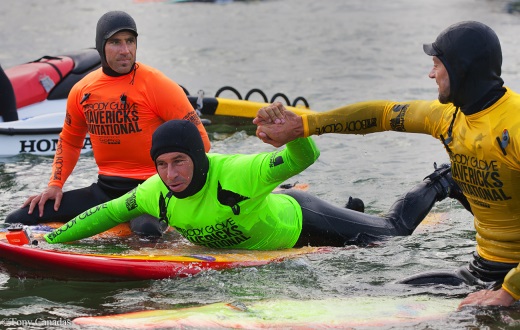 2014's Body Glove Mavericks Invitational has come and gone.  It is always a whirlwind for our small, quaint coastal towns. Basically, thousands of people descended on Half Moon Bay, Calif. to watch 24 of the world's best big wave surfers brave 40-foot faces.  This year, Grant "Twiggy" Baker of South Africa was crowned winner.
Jeff Clark is considered the founder of the wave.  He surfed it alone in the 1970's and had it all to himself for about 15 years. The wave itself is named after Clark's dog, Maverick. In the past two decades, Mavericks has become an institution on the San Mateo County coast.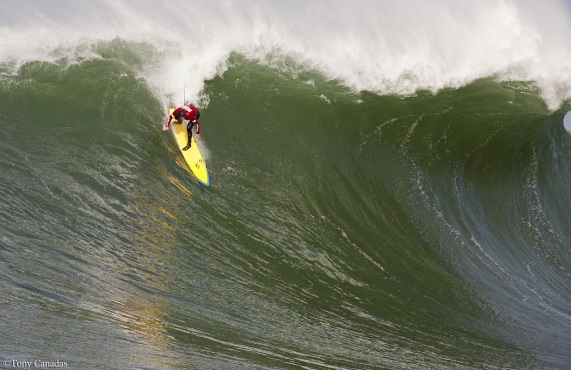 But many ask:  What exactly is Mavericks?  The Mavericks competition is an annual phenomenon, occurring sometime between December and April, anticipated by the best and most intrepid surfers around the globe.  It is a world-renowned 40 – to-100 foot wave surf spot, located a half mile off the shore of Pillar Point, in the small town of Princeton-by-the-Sea, north of Half Moon Bay.
This natural marvel is regarded by many to have the most challenging big waves in the world, prompting the annual Mavericks' surfing contest to be considered the "Super Bowl of Surfing."  The monstrous waves were featured in Stacy Peralta's acclaimed film "Riding Giants," which opened the 2004 Sundance Film Festival, and then again in 2010 with the film "Chasing Mavericks," staring veteran actor Gerard Butler.
We love our surf here in San Mateo County/Silicon Valley, but we leave Mavericks for the professionals!