Part One: Cheers to Beers!
By Stephanie Fermin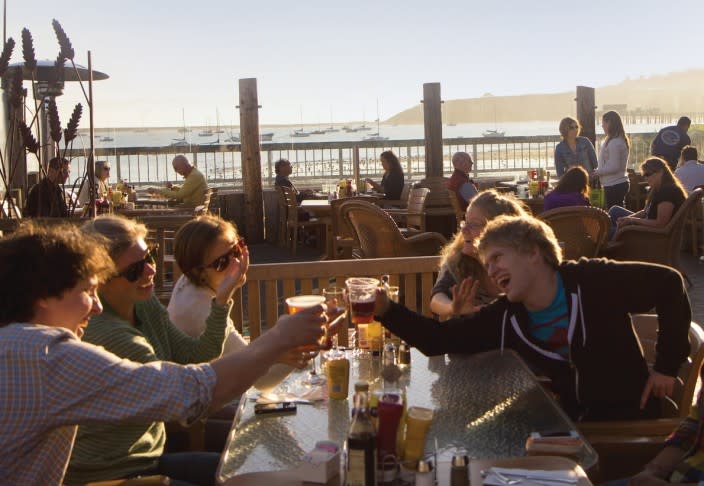 It's mid-October and that means, in the blink of an eye, 2017 will be here!  But before the New Year arrives, we will have the holiday season upon us.  A bevy of gatherings with family and friends and traditions fulfilled; a ritualistic time of year that can range from stressful to joyful… sometimes both at once.
Whether you're on winter vacation, back home for the holidays, or entertaining out-of-town guests, we've got all the cheer you'll need.  Here is your local brewery guide that is sure to bring the holiday spirit to anyone!
Armstrong Brewing Company – Craving a cold brew? At any given time, they'll have six beers on tap, and they rotate out every two weeks. Their open floor plan allows visitors to get an up-close-and-personal view of the brewing process. Sit at the bar or at one of their 24-foot-long tables. There's no better place to mix, mingle and, of course, drink. In the mood for some tunes? There's live music every second Thursday of the month.
BONUS TIP: Stop by on a Wednesday for Brewer's Trivia with founder and head brewer, Nick Armstrong. When the night is done, get a growler of the South City Brown to go.
Devil's Canyon Brewing Company - Come Friday, head to Devil's Canyon for a fun-filled night of free, live music, food trucks and award-winning handcrafted beer. Since opening their doors in 2001, they've racked up 35 awards for their collection of sustainable craft beers. They're only open to the public on Fridays, so make sure to squeeze this spot into your schedule.
BONUS TIP: A family friendly brewery (all of the breweries listed are) Devil's Canyon brews their own root beer centered on the most premium ingredients. They have beers available in bottles, cans and growlers too!  
Freewheel Brewing Company – On a mission to brew top-notch session beers in the time-honored tradition of English-style cask-conditioned ale, Freewheel is an adventure in brewing. In addition to their delicious beers, their kitchen serves English-inspired pub food with California flavor that makes a hand-pulled pint go down a treat. They have a weekly pub quiz, live music, stand-up comedy, and other special events to boot!
BONUS TIP: Ask if one of their brewers is available to show you around the brewery and for recommendations on growler fills to take home.
Half Moon Bay Brewing Company - Touted as the first green-certified business on the San Mateo County/Silicon Valley coast, HMB Brewing Co. certainly has a lot to celebrate. The dog-friendly joint serves house beer and flavorful pub grub. As if those weren't reasons enough for making this a stop on your holiday agenda, there's a fire-pit patio that overlooks the bay.  All in all, this Half Moon Bay hotspot is the perfect place to unwind after a long day of shopping or sightseeing.
BONUS TIP: Head over on a Monday for $9 growler fills. At that price, you can get one for everyone on your shopping list… and a couple extra for yourself!
Stay tuned for PART TWO of Your Official Holiday Booze Guide, which will include a list of fabulous wineries that will impress!