Restaurants in Palo Alto & Surrounding Areas
UPDATE: On August 28, the State of California announced its new blueprint for reducing COVID-19 in the state with revised criteria for loosening and tightening restrictions on activities. Now, every county in California is assigned to a tier based on its rate of new cases and positivity. Currently, the County of Santa Clara is assigned to under the Red tier, which allows restaurants in Palo Alto to open for indoor dining. However, the County of Santa Clara has mandated that indoor dining be delayed until further notice. In the meantime, restaurants in Palo Alto may only continue to offer outdoor dining, takeout, curbside pick up, and delivery.
Patrons are required to wear a face mask except when sitting at a table.
Patrons at a single table are limited to no more than six and they must be from the same household.
Social distancing protocols apply when waiting in line for takeout/pickup.
Lounge areas, like fire pits, can be occupied by multiple households or living units if six-foot distancing is maintained.
Alcohol may be sold in conjunction with a meal, but it may not be sold independently.

For more information, please visit the State of California's Blueprint for a Safer Economy website.
 
---

When it comes to dining, Palo Alto and Silicon Valley are a top-notch destination. Restaurants in Palo Alto offer a wide variety of options for visitors and locals alike such as a delicious Italian restaurant just blocks from Stanford University.

Or, perhaps you're looking for a high-end dinner in the heart of Silicon Valley? Palo Alto restaurants such as Nobu Palo Alto or The Sea by Alexander's Steakhouse offer some of the most unique dining experiences in the entire Bay Area!

So, whether you're looking for a french patisserie in Silicon Valley or want to enjoy lunch at an old bohemian beatnik downtown Palo Alto cafe, you'll find exactly what you need. Scroll down to learn more about some of the best restaurants in Palo Alto and Silicon Valley!
 
4290 Bistro & Bar - Palo Alto - Located inside the Crowne Plaza Cabana Hotel.
 
Cardinal Club Lounge - Palo Alto - Located inside the Sheraton Hotel, this is the perfect place to enjoy your favorite beverages.
 
Dinah's Garden Hotel Poolside Restaurant - Palo Alto - Relish in the peaceful surroundings while you enjoy their unique "Farm to Table" menu.
 
MacArthur Park Restaurant - Palo Alto - American style comfort food in a historic space, known for its BBQ ribs.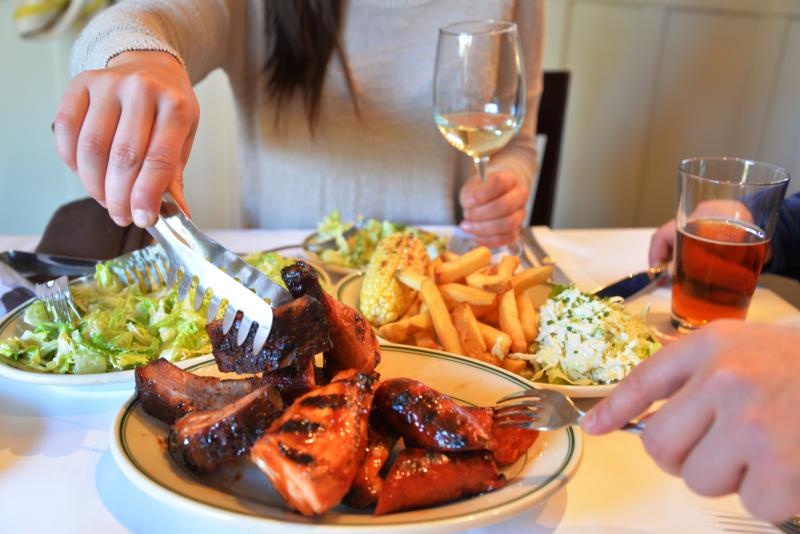 Nobu – Palo Alto – Upmarket Peruvian-accented Japanese cuisine and classy drinks.
 
Saint Michael's Alley – Palo Alto – An old bohemian beatnik café turned into a new modern spot serving Californian fare and drinks.
 
Pacific Catch – Palo Alto – Modern seafood restaurant offering fish preparations from sushi and poke to Latin tacos.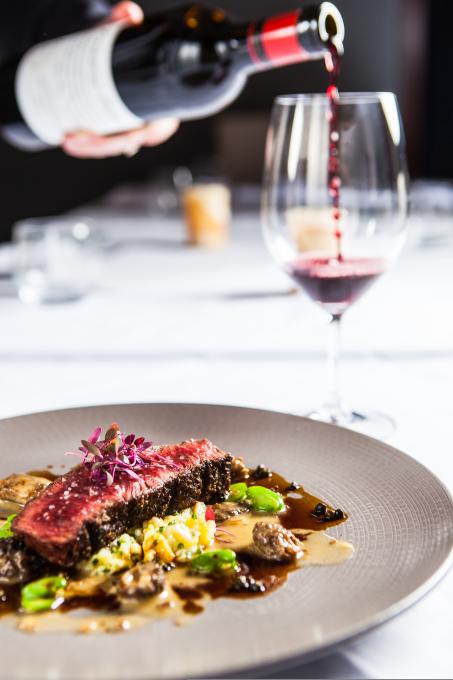 Vina Enoteca – Palo Alto – Fresh Italian cuisine using garden-sourced ingredients with al fresco (outdoor) dining options.

Restaurants in the Surrounding Area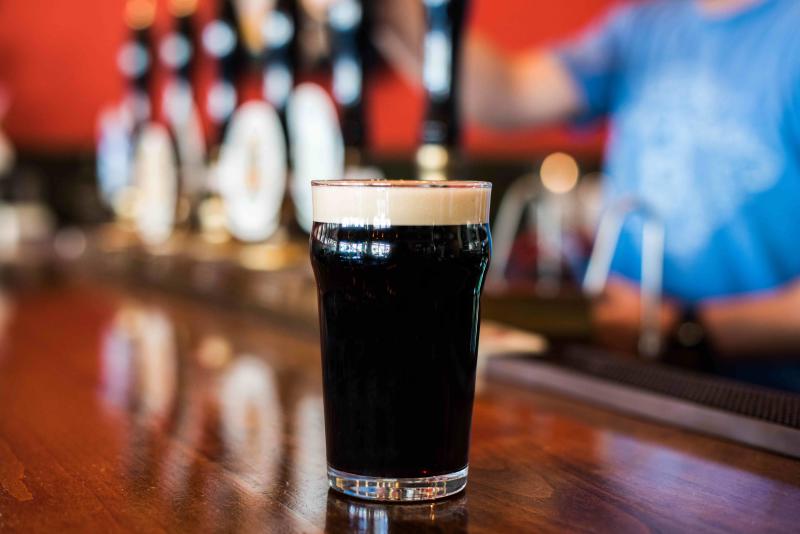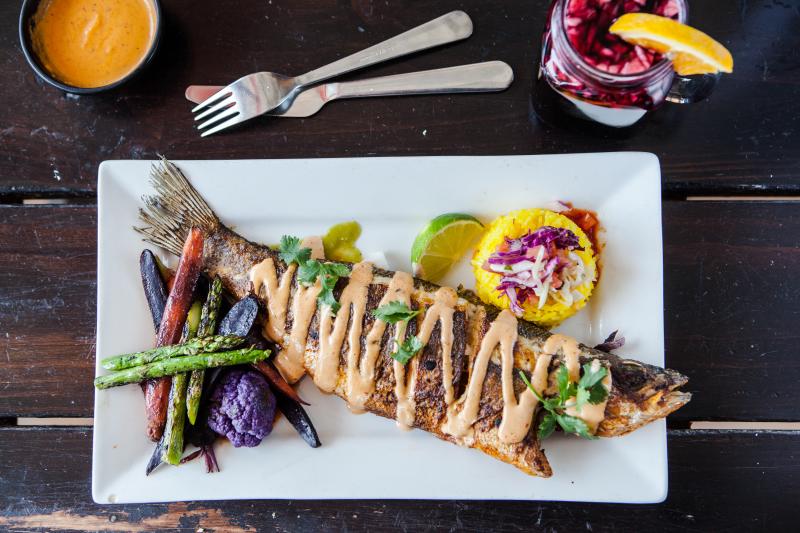 LV Mar Tapas & Cocktails – Redwood City – Comfortable dining space serving Latin tapas, platters, and cocktails.
 
Maverick Jack's – San Carlos – Burger joint with thoughtfully sourced ingredients, light fare & a family-friendly vibe.
 
Noelani's Island Grill – San Carlos – Hawaiian fusion food and tropical drinks with daily happy hour specials and weekend live music.
 
Pacific Catch – Campbell and Mountain View -- Modern seafood restaurant offering fish preparations from sushi and poke to Latin tacos.
 
Paul Martin's American Grill – Mountain View -- Multi-cuisine spot featuring an elegant heated patio and lounge.
 
The Mountain House – Woodside – Wild game and fresh seafood offered in a beautiful cabin-style setting.
 
Waterdog Tavern – Belmont – Full bar and dining spot serving modern comfort food and cocktails, also offers an outdoor dog-friendly Beer Garden.