Annual Meeting & Award Ceremony
San Mateo County/Silicon Valley
Please save the date for our 2019 Annual Meeting Luncheon and Awards Ceremony, where we will recognize our Board members and incoming officers.
WHEN

Wednesday, January 23, 2019

11:15 A.M. - 11:45 A.M.  Registration & No Host Bar
11:45 A.M. - 1:30 P.M.  Luncheon & Program
 
WHERE

Crowne Plaza San Francisco Airport
1177 Airport Blvd
Burlingame, CA 94010 (map)
CHECK OUT ALL THE FUN
WE HAD LAST YEAR!
KEYNOTE SPEAKER

Micah Weinberg, PhD
President of the Economic Institute at the Bay Area Council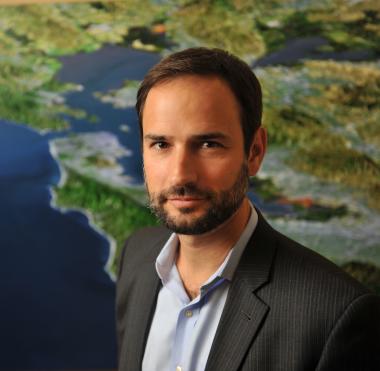 Micah will update us on the economic outlook for the Bay Area.
---

TICKETS

Individual Tickets: $95.00
Table of Ten: $950.00 (Includes Priority Seating and Table Sign)
HOW TO RSVP

Deadline to submit RSVPs is Friday, January 11, 2019
Invitations will be emailed the week of December 3. To reserve a seat or a table, please download the RSVP Form and email it to info@smccvb.com with payment information. Checks should be payable to SMCCVB and mailed to:
SMCCVB
111 Anza Blvd, Suite 410
Burlingame, CA 94010
The form may also be scanned and emailed to us at info@smccvb.com or faxed to (650) 348-7687.
---
PROPS AWARDS

The Peninsula Recognition of Passionate Service (PROPS) Awards are designed to honor superstars in the Travel and Tourism industry for their hard work and dedication. Applications are open to employees of San Mateo County/Silicon Valley Convention and Visitors Bureau partner organizations.

To send in a nomination, download the application here and email it to nova@smccvb.com

Deadline to submit an application is Thursday, December 13.


QUESTIONS?

Please contact Nova Maldonado at nova@smccvb.com or call 650.348.7600.
Check out our Dog-Friendly Brochure to learn more about where you may visit with your best friend!