Annual Meeting & Award Ceremony
San Mateo County/Silicon Valley
You are cordially invited to our 2020 Annual Meeting & Awards Ceremony, where we will recognize Board Members and incoming officers as well as acknowledge the 2020 PROPS award winners.

When
Friday, January 31, 2020

Where
Grand Hyatt at SFO
55 South McDonnell Road
San Francisco International Airport (map)

Keynote Speaker
Erin Francis-Cummings
President & CEO of Destination Analysts


 
About Erin Francis-Cummings

Erin Francis-Cummings, President & CEO of Destination Analysts, has spent the last decade studying travelers from across the globe and translating their evolving, complex, and fascinating behaviors and opinions into marketing insights for Destination Analysts' 100+ clients. Erin has designed research strategy and facilitated consumer research for some of the world's greatest destination brands, including Bermuda, California, the Fiji Islands, Napa Valley, Florida, San Francisco, Washington DC, Chicago, and Los Angeles. In addition to conducting research from brand auditing, to user experience to ROI analysis, she also oversees the production of Destination Analysts' The State of the American Traveler—the travel industry's longest-running and most relied on tracking study of American leisure travel sentiment and behaviors—and The State of the International Traveler—an annual study of the travel behaviors and perceptions of international travelers in 13 top feeder markets to the United States. A professional lifetime ago, Erin was the Advertising Manager for Amtrak and a Marketing Manager at the San Francisco Travel. A Los Angeles native and alumnae of UCLA, she now lives in San Francisco with her husband and two children.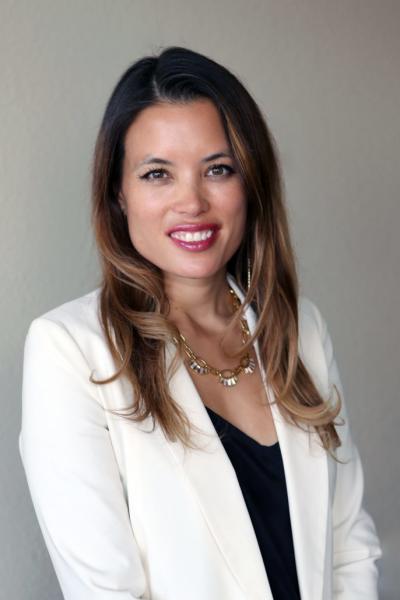 ---

Tickets

Individual Ticket: $100

Table of Ten: $1,000 (includes priority seating and table sign)

To purchase tickets and reserve a seat, please download and fill out our RSVP Form and email it to info@visitsmcsv.com. For payment, please call 650.348.7600 to submit credit card information over the phone or you may also mail a check payable to SMCCVB to the address below:

SMCCVB
111 Anza Blvd., Suite 410
Burlingame, CA 94010






Questions about ticket purchasing? Please contact Nova Maldonado at nova@visitsmcsv.com or call 650.348.7600.

 
---
Menu

SALAD
Hand-Picked Artisan Greens with Pickled Bell Pepper, English Cucumber, Cherry Tomato and Cali-Citrus Vinaigrette

ENTREES
(choice of)
Herb-Grilled Chicken with Roasted Heirloom Carrots, Orzo Risotto and Herb Jus

Or
Spaghetti Squash stuffed Roasted Portobello Mushroom, served with Herbed Broccolini and San Marzano Tomato Sauce

DESSERT
Chocolate Genoise with Hazelnut Chantilly and Raspberry Gastrique


---
Parking Instructions
Grand Hyatt at SFO - Valet Parking Rates (exclusive of 9.25% tax)

Entrance: 55 South McDonnell Rd., San Francisco, CA 94128

$16 up to 2 hours

$25 up to 6 hours

$36 for 6+ hours and overnight
SFO Self-Parking

International Garage A (Map)
The hotel is located directly across the street from Garage A.

$2 per 15 minutes ($8 per hour)

$36 per day
 
---
PROPS Awards 

The Peninsula Recognition of Passionate Service (PROPS) Awards were designed to honor superstars in the hospitality and tourism industry for their hard work and dedication. Nominations are open to employees of the San Mateo County/Silicon Valley Convention and Visitors Bureau partner organizations.

The winners have been selected and will be announced at our Annual Meeting on Friday, January 31st!
---

QUESTIONS ABOUT OUR ANNUAL MEETING & AWARD CEREMONY?

Please contact info@visitsmcsv.com or call 650.348.7600.