Sports Hall of Fame

Thank you for joining us at the 2018 Peninsula Sports Hall of Fame induction banquet, honoring local legends who have inspired others with their athletic ability, coaching skills, and/or sports management skills and have raised the level of importance of sports on the Peninsula. 

THIS YEAR'S INDUCTEES INCLUDED:
Isaac Carson, Jefferson High School – Talented track and field athlete and 1991 California Interscholastic Federation hurdles champion
Caroline "KK" Clark, Sacred Heart Preparatory – 2016 Olympic Gold Medalist, Pan Am Games champion, and three time UCLA All-American water polo player
Jack Daniels, Sequoia High School – 1956 Silver and 1960 Bronze Olympic Medalist pentathlon runner, physical education professor and developer of state-of-the-art coaching techniques
Julian Edelman, Woodside High School and College of San Mateo – Standout quarterback at CSM and Kent State University and Super Bowl, winning wide receiver for the NFL's New England Patriots
Jeremy Lin, Palo Alto High School – Play-making point guard for the NBA's Brooklyn Nets, three-time Ivy League All-Conference player at Harvard University, and 2006 California Interscholastic Federation basketball champion at Palo Alto High School
Julie "JuJu" Middleton, San Mateo High School – Outstanding two-sport, state-calibre athlete on the track and on the basketball court at San Mateo High who took her dominating skills to Cal State-Northridge where she starred in basketball
Larry Owens, Sequoia High School and College of San Mateo – Head Football Coach at the College of San Mateo for over 25 years, leading CSM students to victory in over 100 games. Also coached at Woodside High School and Humboldt State University
Bill Shine, Menlo School – Tennis coach at Menlo School for over 20 years with an astonishing win - loss record of 988-147
Archie Williams, College of San Mateo – 1936 Olympic Track and Field Gold Medalist in the 400 meter event

Also, big thank you to our sponsors who helped make this event happen!

 
PRESENTING MEDIA SPONSOR
 


PLATINUM SPONSOR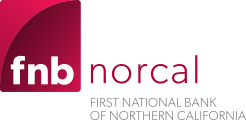 KEY SPONSORS
WITH ADDITIONAL SUPPORT FROM:
ABOUT THE PENINSULA SPORTS HALL OF FAME
During its 28 years, the Hall of Fame, located at the San Mateo County History Museum in Redwood City, has grown to include more than 250 people. The Hall of Fame banquet has been presented by the San Mateo County/Silicon Valley Convention and Visitors Bureau for the last several years. For more information, contact the Convention and Visitors Bureau at 650.348.7600.
We are extremely proud of each of our inductees. Here is a list of all the past winners. 


For more information, please call (650) 348-7600 or email info@smccvb.com