2020 PGA Championship in San Francisco
This May, the 2020 PGA Championship will be held at San Francisco's Harding Park! This premier sporting event is sure to create lifelong memories from Opening Day Monday, August 3 through Championship Sunday, August 9.

Plan on going to this historical once-in-a-lifetime event? Scroll down to check out our guide containing PGA Championship ticket and volunteering information and tips on getting the most out of your 2020 PGA championship experience!
EVENT INFORMATION

The 2020 PGA Championship features one of the strongest international fields in golf, the fairest setup, and the only all-professional field among golf's majors. Since 1916, golf's best professionals have won the PGA Championship: from Walter Hagen, Ben Hogan, Sam Snead, and Byron Nelson; to Jack Nicklaus, Tiger Woods, Rory Mcllroy and Brooks Koepka.
From August 3-9, 2020, the PGA Championship – perennially featuring golf's strongest and deepest international lineup of any major championship – will make its only appearance in California. For more 2020 PGA Championship event information, click here.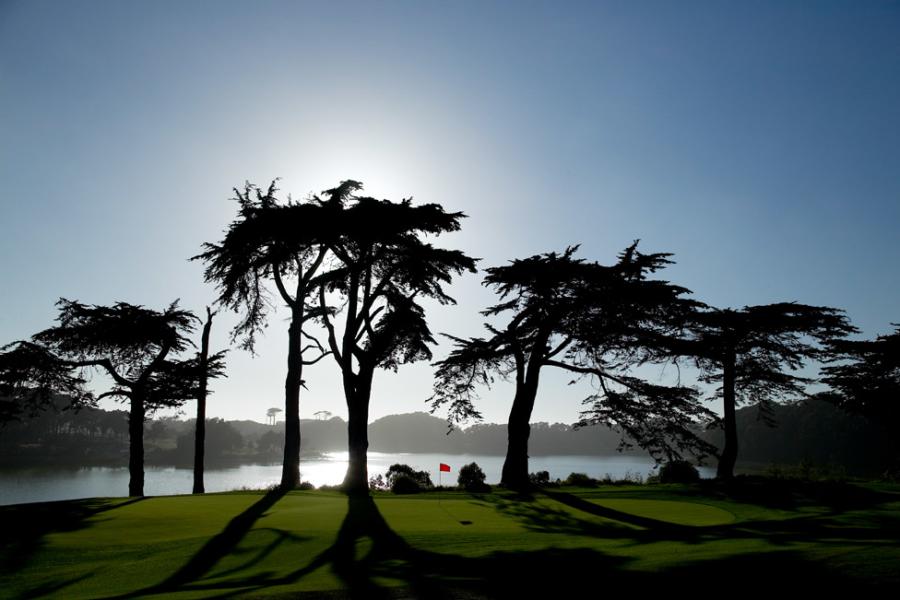 PGA CHAMPIONSHIP 2020 TICKET AND VOLUNTEERING

You can be there August 3-9, 2020 to experience the excitement as the world's best golfers gather to compete for the Wanamaker Trophy. As a Cypress Season Ticket holder, enjoy all 7 days of this one-of-a-kind event under the vast Cypress canopy and beautiful vistas of Harding Park and explore specialty social concessionaire experiences throughout the grounds. Daily ground tickets are also available. Click here to reserve your PGA Championship tickets today.
Prospective volunteers are welcome and encouraged. Adult Volunteers (ages 22 and older) are required to volunteer for at least four shifts and act as a PGA ambassador, offering assistance to guests during any unscheduled time. Volunteer packages include a volunteer uniform, food & water vouchers, the Official 102nd PGA Championship Program, an Official PGA Championship Volunteer Drawstring Bag, and more. Positions are filled on a first-come, first-served basis. Submitting an interest form secures your access to opportunities prior to the general public. Click here for more information and to submit interest.

PGA CHAMPIONSHIP HOTEL ACCOMMODATIONS

Already secured your PGA Championship tickets? Expand your experience by booking your stay in San Mateo County and Silicon Valley! Our hotels offer over 17,000 hotel rooms and are located just minutes from TPC Harding Park, San Francisco International Airport and San Francisco. Choose from hotels with San Francisco Bayfront, oceanfront, or the center of town. Luxury resorts, quaint inns, full-service hotels, and bed & breakfasts all await your stay.
 
PGA CHAMPIONSHIP TRANSPORTATION

TPC Harding Park is located less than one mile from the Pacific Ocean, near scenic Skyline Boulevard and the renowned San Francisco Zoo. Harding Park prides itself on being a high-profile yet truly public course, inviting golfers from all over the world. Parking will be extremely LIMITED, taking public transportation is highly encouraged.

 
---
ABOUT THE PGA CHAMPIONSHIP

The PGA is one of the world's largest sports organizations, with nearly 29,000 PGA Professionals who work to increase interest and participation in the game of golf. Since its inception in 1916, the PGA Championship has evolved into a premier global sporting event, with 156 players competing annually for one of golf's most prized possessions, the Wanamaker Trophy.
For the first time in August 2020 at Harding Park, the PGA Championship will begin live wall-to-wall, full-field, 72-hour coverage through its historic 11-year comprehensive multimedia rights agreement with CBS Sports, ESPN, and ESPN+.
TPC Harding Park is located at Lake Merced in San Francisco. Owned by the City and County of San Francisco, Harding Park is an 18-hole championship golf course. It previously hosted the Presidents Cup in 2009; the Champions TOUR's Charles Schwab Cup in 2010, 2011, and 2012; and the World Golf Championship Cadillac Match Play in 2015. For complete 2020 PGA Championship information, visit the event site here.

The photo above was provided by TPC Harding Park and taken by Chip Henderson.