Looking for a fun way to enjoy the end of summer and beautiful fall weather? San Mateo County is home to multiple "U-pick" farms where you may take home fresh fruits, vegetables, and more.  You'll find information on many farms and fresh items below!
 
Berries

Blue House Farm
Blue House Farm is located in San Gregorio and hosts U-pick every Saturday and Sunday from 11 a.m. to 6 p.m. beginning in May through pumpkin season in October. Blue House Farm offers fresh strawberry picking at $4 per pound, no other additional fees required. They are also home to a pumpkin patch opening in the fall.
Blue House Farm proudly stocks a farm stand on Highway 84 which offers organically grown veggies, fruits, and flowers straight from the farm! Click here for directions.
Check out their Facebook and Instagram for updates on their U-pick season.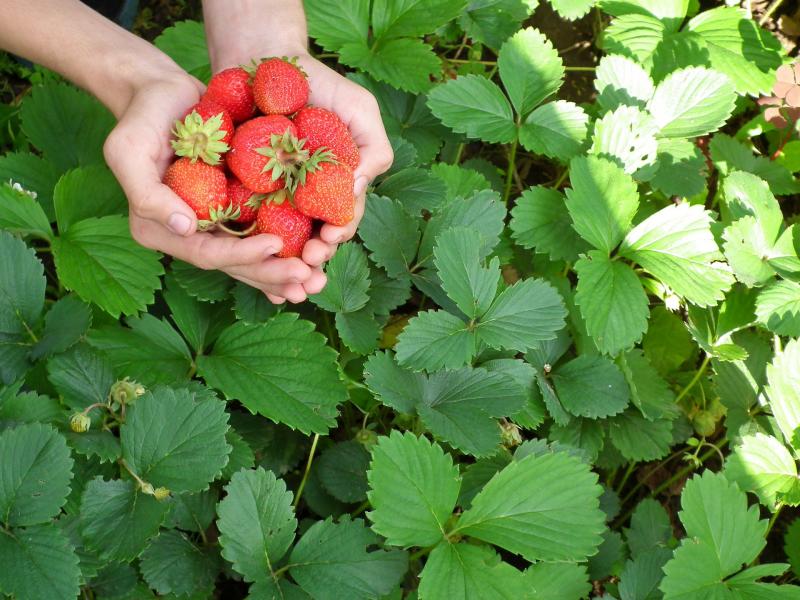 Image by AllNikArt from Pixabay

R&R Fresh Herbs
R&R Fresh Herbs in Pescadero offers U-pick harvesting daily from 10 a.m. to 6 p.m. Fill up a basket with fresh, organic raspberries, blackberries, and olallieberries. Large groups are welcomed and encouraged at this family-friendly farm.
After picking some fresh berries, rosemary is also grown and available for U-pick or to purchase at their farm stand. U-pick rosemary is $4 per pound or $2.50 per basket at the farm stand. Grab some pasture-raised duck eggs at the farm stand on your way out. Eggs are priced at $7 for a half dozen and $14 for a full dozen.

Swanton Berry Farm at Coastways Ranch
Located in Pescadero, Swanton Berry Farm at Coastways Ranch offers two different U-pick locations, which change by season. Strawberries and blackberries are currently available for picking. Hours change weekly; click here for updated specific dates or call 831-469-8804 for more information.
The farm stand, located in Davenport, is open every day from 8 a.m. to 7 p.m.  Treat yourself to freshly baked berry pies, strawberry shortcakes, hot soups, strawberry lemonade, strawberry apple cider and more! A strawberry U-pick field is also located next to the farm stand.
 
Webb Ranch
Webb Ranch's U-pick season in Portola Valley is open Tuesdays, Thursdays, and Saturdays from 8 a.m. to 1 p.m. A variety of berries are available to pick, including olallieberries, raspberries, golden raspberries, blackberries, loganberries, boysenberries, and Marionberries. Cherry tomatoes are newly offered in the U-pick fields, as well.
Call the Produce Hotline for weekly updates and produce availability at 650.854.5417.
Looking to schedule a special event such as a birthday celebration or corporate event? They are the perfect venue!


 
San Mateo County is home to multiple "U-pick" farms where you may take home fresh fruits, vegetables, and more!
Pumpkins

Arata's Pumpkin Farm
Arata's Pumpkin Farm in Half Moon Bay is preparing for pumpkin season as fall quickly approaches. Their maze is currently open to the public, while all other attractions will be open October 1 – 31.
Visit daily from 9 a.m. to 7 p.m. to take a look at various pumpkins of all sizes.
 
Farmer John's Pumpkin Farm
Just a mile north of Highway 92 along the ocean resides John Muller, a real farmer, who runs Farmer John's Pumpkin Farm with his wife Eda. This farm grows a variety of pumpkins, from Cinderella and Fairy Tale pumpkins to red, white, and speckled pumpkins to mini pumpkins of different shapes and sizes. Hay bales and cornstalks are also offered for fall décor needs.
Stop by Sunday thru Saturday 9 a.m. to 5 p.m. and explore this pumpkin kingdom.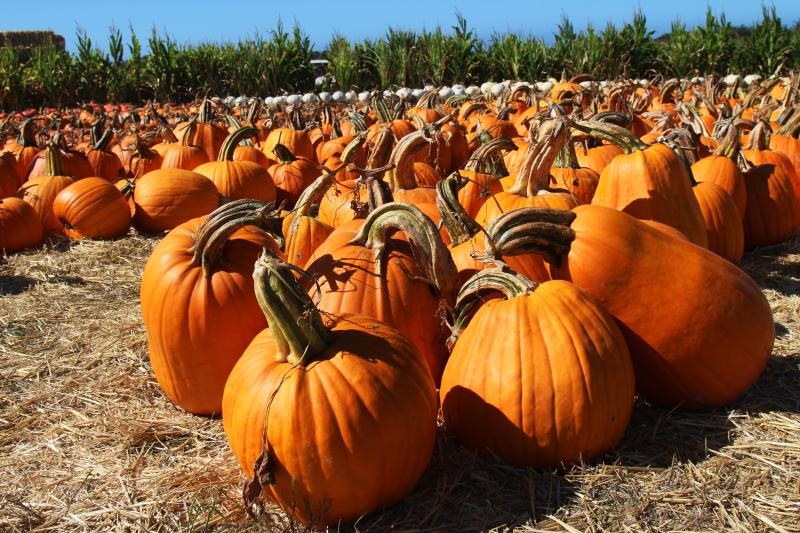 Lemos Farm
Lemos Farm is open year-round Saturday and Sunday from 9 a.m. to 5 p.m. During September and October, Lemos Farm transforms into a "Halloween Palooza" with the opening of pumpkin season, seven days a week from 9 a.m. to 5 p.m.
Bring your kids to enjoy the Halloween attractions and take your favorite pumpkins from the pumpkin patch.

Nuts & Honey

Skyline Chestnuts
Go on a chestnut hunt through Skyline Chestnuts in La Honda, and venture among the trees at this pick-your-own type of orchard. Chestnuts purchased with cash are $7.00 per pound or $7.50 per pound with a credit card.
Skyline Chestnuts proudly offers a rare, premium, chestnut, honey. Housing their own honeybees in the chestnut trees, it is their most requested item which often sells out before the season ends. Throughout the year, raw, ultra-local honey from the surrounding hills is sold. Delicious and exotic varietals of honey are also offered, such as eucalyptus and sage, as well as blends of local wildflowers.
Click here for directions to taste these delicious fresh chestnuts and honey.
Already a U-pick fanatic?  Potrero Nuevo Farm offers an intimate member-only U-pick experience in Half Moon Bay. U-Pick Members are instructed personally by the farmers, no experience necessary. Vegetables, berries, and herbs are available to harvest as the seasons change. Click here for information on how to join the U-Pick Club.
Don't have time to visit the farms and pick on your own? Greenhearts Family Farm delivers fresh fruit and veggie boxes straight from the farm to your doorstep. Get the best of the farmer's market delivered to you!


See all that San Mateo County/Silicon Valley has to offer. Order a Visitor Guide today and start planning your trip!