Annual Tourism Luncheon

San Mateo County/Silicon Valley CVB
Tickets are now available for our 2022 In-Person Annual Tourism Luncheon & Awards Ceremony, where we will recognize incoming officers as well as acknowledge the 2022 PROPS Award winners.

The event will take place on Thursday, April 28, 2022, at the San Mateo Marriott. RSVP today!
 
TICKETS

Individual Tickets: $125.00
Table of Eight: $1,000.00 (Includes Priority Seating and Table Sign)

HOW TO RSVP

Deadline to submit RSVPs is Friday, April 1, 2022
To reserve a seat or a table, please download the RSVP Form and email it to info@visitsmcsv.com with payment information. Checks should be payable to SMC/SV CVB and mailed to:
SMC/SV CVB
111 Anza Blvd, Suite 410
Burlingame, CA 94010

Looking to pay with a credit card over the phone? Please call 650-348-7600.
 
---

THANK YOU TO OUR ANNUAL TOURISM LUNCHEON SPONSORS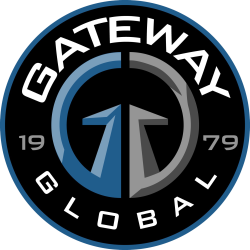 SPONSORSHIP OPPORTUNITIES

If you are interested in sponsorship opportunities for this event, please reach out to Nova@visitsmcsv.com.
 
---
2022 PROPS Awards

The Peninsula Recognition of Passionate Service (PROPS) Awards were designed to honor superstars in the hospitality and tourism industry for their hard work and dedication. The current COVID crisis has amplified the need for us to celebrate our region's hospitality industry heroes. Applications are open to employees of San Mateo County/Silicon Valley Convention and Visitors Bureau partner organizations.

To send in a nomination, please download the application and email it to nova@visitsmcsv.com.

Application Deadline: Friday, February 18, 2022

QUESTIONS ABOUT OUR ANNUAL TOURISM LUNCHEON & AWARD CEREMONY?

Please contact Nova Maldonado at nova@visitsmcsv.com or call 650.348.7600.
 
---
Check out all the fun we had in the past!