Entertainment in San Mateo County & Silicon Valley

There is no shortage of things to do in the entertainment category in San Mateo County & Silicon Valley. Our destination is home to many entertainment options such as live music and theatre venues, concert halls and nightclubs, as well as sports venues and aquariums. You'll find it all here in the Best of the San Francisco Bay Area!
Live Theatre

Looking for live theatre in San Mateo County & Silicon Valley? Look no further than downtown Redwood City! Starting with the famous Fox Theatre, this is one of the premier venues for live entertainment in Silicon Valley. Opened in 1929, their 1,100-seat theatre is a vital part of Redwood City's theatre district and has been home to multiple well-known plays. Also located in Redwood City, the Dragon Productions Theatre Company is another live theatre company that offers low-cost, high-quality, live theatre entertainment. Their 65-seat theatre area is ideal to produce professional theatre that is uncommon, intimate, and accessible to its audiences, artists, and community!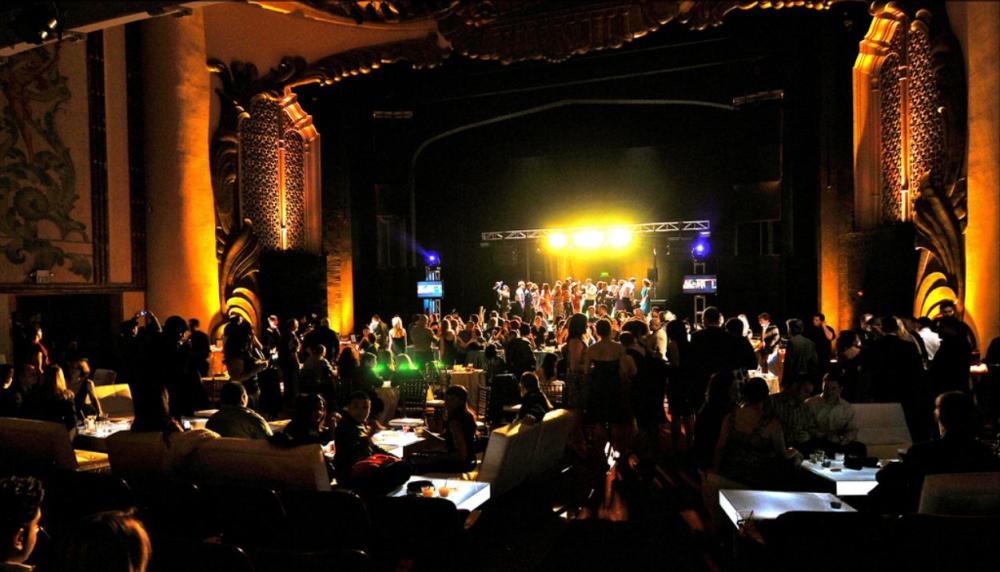 Fox Theatre in Redwood City, CA

Live Music & Dancing

There is nothing like enjoying great live music and luckily for you, our destination is home to some great venues. Located in San Carlos, CA, Savanna Jazz is the place for those wanting to enjoy live jazz music. Their lounge's cozy atmosphere and melodious musical ambiance envelop the listeners, with cocktails and bar food available throughout the evening. Meanwhile, in Pacifica, CA, the Pacifica Performances at the Pacifica Center for the Arts is a jewel on the coast nestled in the hills surrounding Linda Mar State Beach. Here you can experience a variety of musical styles, including blues, Americana/roots, world music, bluegrass, classical, and jazz, as well as dance, comedy and spoken word events. Another great venue to show off your dance moves is the Vinyl Room in downtown Burlingame. Known as the "Biggest Little Night Clubs in the Peninsula" they offer Dance Karaoke, Salsa Thursdays and local Bay Area DJs spinning the best dance & club hits. Or perhaps you're looking to enjoy live music while also enjoying a delicious dinner? Angelica's provides one of the best culinary experiences possible, as well as entertainment featuring all types of live music, open mic jam sessions, dancing, and comedians.

More Entertainment

Entertainment comes in many forms and our destination has many options to choose from. Our area is located between two of the best aquariums in California. North of us, the Aquarium of the Bay, located in PIER 39, provides visitors with unforgettable encounters with local bay area marine life that inspire both wonder and conservation. While, south of us, the Monterey Bay Aquarium, showcases Pacific Ocean habitats with marine exhibits such as the three-story Kelp Forest, one-million-gallon Open Sea exhibit, and the two-story home to charismatic Sea Otters! Looking for more interactive forms of entertainment? Head to Pinstripes in San Mateo for bowling or bocce, catch a San Francisco Giants baseball game at Oracle Park or experience a virtual flight through San Francisco's most iconic landmarks with The Flyer!

Scroll below to learn more about our entertainment partners!