San Mateo County & Silicon Valley Restaurants
UPDATE: As we move through the reopening phases, restaurants in San Mateo County and Palo Alto are striving to follow city, county, and state guidelines to ensure the safety of both their staff and customers. Please be aware that restaurants may have different rules and requirements, so we recommend you visit their official websites in advance.
Restaurants are open for outdoor dining, takeout, curbside pick up, and delivery only (indoor dining is not allowed as of July 13).
Patrons are required to wear a face mask except when sitting at a table.
Patrons at a single table are limited to no more than six and they must be from the same household.
Social distancing protocols apply when waiting in line for takeout/pickup.
Lounge areas, like fire pits, can be occupied by multiple households or living units if six-foot distancing is maintained.
Alcohol may be sold in conjunction with a meal, but it may not be sold independently.

For your convenience, we have implemented a new amenities filter widget to help you filter through restaurants that are offering outdoor dining, delivery, take-out, or curbside pick up. Scroll down to learn more about restaurants in San Mateo County and Silicon Valley.
 
---

When it comes to dining, San Mateo County and Silicon Valley are top-notch. Whether you're looking for a quaint coffee shop in downtown Redwood City, a restaurant offering unique Asian cuisine, or a local brewery with your favorite beer on tap, you'll find a taste from everywhere! 
Craving an authentic Italian meal? You're in luck! Half Moon Bay is home to Pasta Moon Ristorante, offering fresh Italian cuisine using only farm-to-table and organic ingredients! Their menu features their delicious home-made pasta and an extensive Italian Wine list. Another great option is Pausa Bar & Cookery in downtown San Mateo, offering fresh Italian fare made from scratch with Northern Californian ingredients. Pausa, Italian for "pause," is a great place for guests to take a short break from their daily pace of life to enjoy an amazing dining experience and all-Italian wines. For all of our Pizza fans out there, you won't want to miss Amici's East Coast Pizzeria! With locations in San Mateo and Redwood City, you'll find some of the best pies and salads in our destination here.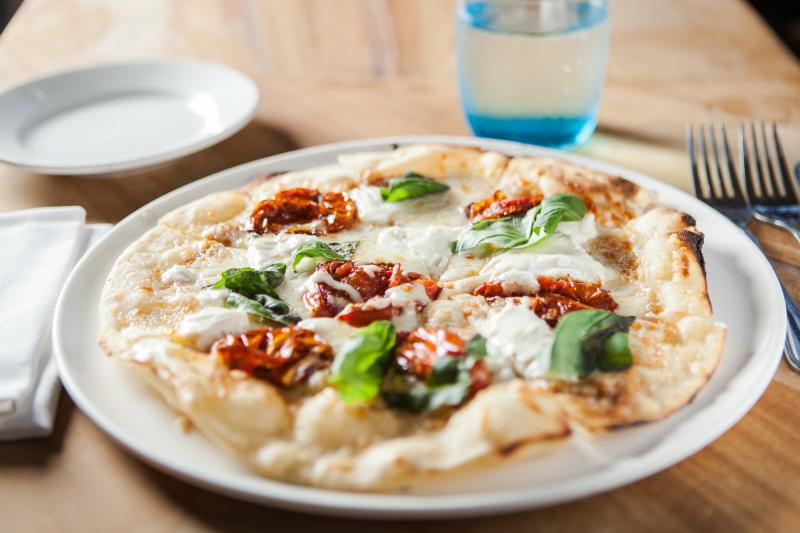 San Mateo County and Silicon Valley also feature amazing Steakhouse options -- ranging from American to Brazilian styles, your cravings can be satisfied here! ALX by Alexander's Steakhouse is a contemporary New American restaurant in San Francisco, offering an incredible culinary experience through food, drink, and hospitality. Their unique and diverse menu options featuring locally sourced and seasonal ingredients, plus their lively bar and lounge space make this a spot you don't want to miss! Or try out Porterhouse, a beautiful steakhouse in San Mateo offering delicious steaks, chops, seafood, and a full bar. The perfect place to celebrate a birthday or special occasion!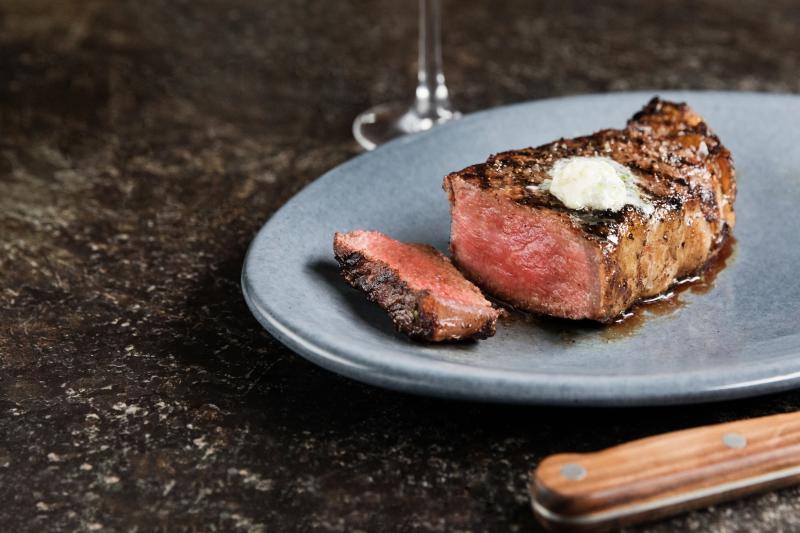 Given our convenient proximity to the Pacific coast, our region offers absolutely delicious and fresh Seafood options! Enjoy a beautiful panoramic view of the Pacific Ocean while enjoying fresh seafood at Sam's Chowder House! Located right off Highway 1 in Half Moon Bay, this spot is the perfect place for a wonderful meal with gorgeous coastal scenery! Pacific Catch is a WestCoast Fish House dedicated to delivering high-quality sustainable seafood with a unique perspective. With locations in San Mateo, Mountain View, and Campbell, their menu offers a variety of Fresh Catch options highlighting specific regions in the Pacific!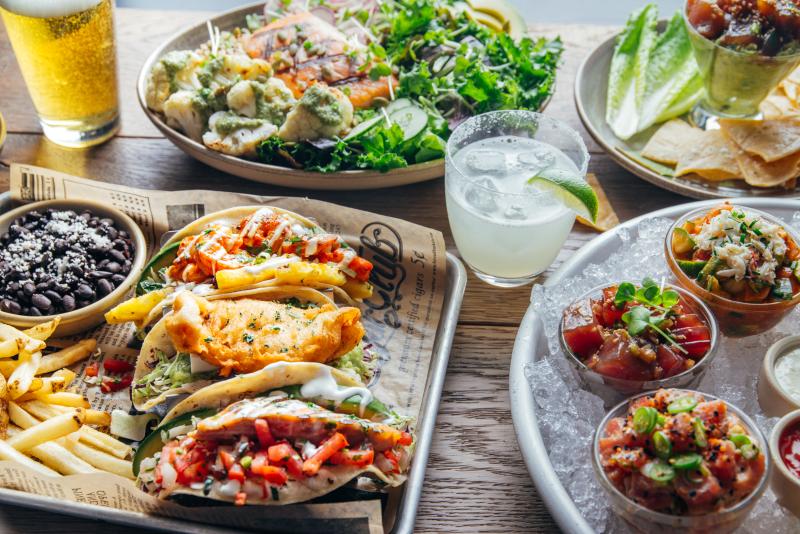 Craving an authentic Latin meal? We have that too! Try out La Viga Seafood & Cocina Mexicana. Located in Downtown Redwood City, Chef Manuel Martinez showcases uniquely bold flavors in his preparations of fresh ceviches, tapas such as mini Dungeness crab cakes, and delicious entreés such as grilled mahi-mahi and plantain rice! On the coastside, you'll find The Green Enchilada located in Pacifica. This small spot offers sustainable Mexican food within walking distance of the beach. Plus, you don't want to miss their Taco Tuesday specials!